Discover the regular classes, activities and events that are taking place at The Green. You'll find a full description and pricing information, plus links to further information.
Click on the events below for more information. You can use the category button to select a certain type of events and change the layout of the calendar using the drop down menu on the top right.
Apr
22
Thu
Ivy Club – 50+ Chair Based Fitness

@ The Green - Willow Room
Apr 22 @ 10:00 – 11:00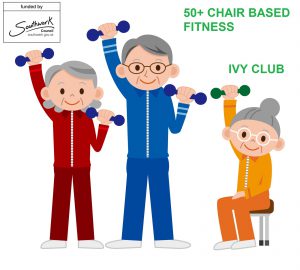 Improve your posture, balance and mobility with our free chair based fitness class for 50+.
Under 50's welcomed!
Joeli's Pilates

@ The Green - Ivy Room
Apr 22 @ 19:30 – 20:30
Joeli's Pilates

@ The Green - Ivy Room
Apr 22 @ 20:30 – 21:30