Discover the regular classes and activities that are taking place at The Green. You'll find a full description and pricing information, plus links to further information. 
Click on the events below for more information. You can use the category button to select a certain type of events and change the layout of the calendar using the drop down menu on the top right.
Nov
23
Sat
Yoga Fusion

@ The Green - Ivy Room
Nov 23 @ 08:45 – 09:45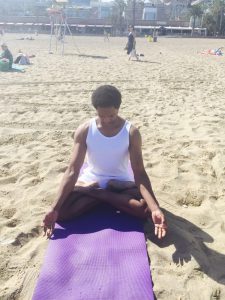 Yoga Fusion is a collaboration of different yoga styles such as Ashtanga, Vinyasa Flow and Yin Yoga. This class will give the praticioner a experience of different yoga technics in each session. The objective of this class is to help one de-stress, improve flexability, strengthen the core, improve balance and detox the body. Suitable for mixed abilities.
ARC Dance Academy – Little ARC (ages 5-6)

@ The Green - Willow Room
Nov 23 @ 09:00 – 09:45
ARC Dance Academy London's fun and friendly ballet, contemporary and creative dance classes for children ages 4 up, taught by ex-professional dancers.
The LittleARC classes are a creative, fun and friendly introduction to dance where ballet and contemporary steps are introduced and developed using imaginative themes and stories. The core of these beginner classes will focus on the foundations of all dance technique. Including musicality, rhythm, co-ordination, balance, expression, spatial awareness and creativity. The classes will consist of patterns and direction, solo, partner and whole class creative work to develop and explore movement vocabulary and expression through improvisation to music.
Please be in touch for more information and for us to explain the correct class for your child's ability and age – arcdanceacademy@gmail.com
For all our other classes please look at our website www.arcdanceacademy.co.uk