Discover the regular classes, activities and events that are taking place at The Green. You'll find a full description and pricing information, plus links to further information.
Click on the events below for more information. You can use the category button to select a certain type of events and change the layout of the calendar using the drop down menu on the top right.
Apr
8
Wed
KRAV MAGA – Self-Defence Training

@ The Green - Willow Room
Apr 8 @ 20:00 – 21:30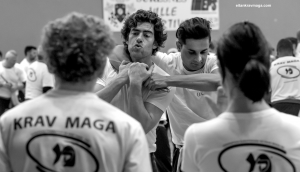 Learn to defend yourself. Get confident. Get fighting fit.
'Krav Maga' is Hebrew for 'Contact Combat'. Krav Maga is a direct, simple and efficient self-defence system that anyone can learn, regardless of size, gender or age. Our 90-minute training sessions cover warm up, flexibility, fitness and technique. We are part of the FEKM federation with over 16,000 students in 11 countries. You will be coached by our professional instructors in a safe but challenging training environment. Send us an email and come for your first class as our guest. Bring a T-shirt, long track pants and water bottle and get ready to learn powerful self-defence skills for life.
Ready for the challenge?
Joeli's Pilates – Mixed Ability

@ The Green - Ivy Room
Apr 8 @ 20:30 – 21:30
Children & Young People's Health Partnership

@ The Green - Holly Room
Apr 8 @ 21:30 – Apr 9 @ 06:00